Home
Home
A game based on my book series is in development. A playable version can be downloaded here.
 This version is free.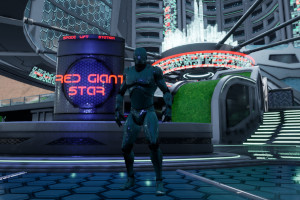 Details

Written by

Konstantin T. Salmann
This website and its content is copyright of - © RedGiantStar.com. All rights reserved. Any redistribution or reproduction of part or all of the contents in any form is prohibited other than the following:
you may print or download to a local hard disk extracts for your personal and non-commercial use only.
you may cite the content to individual third parties, but only if you acknowledge and link the website as the source of the material.
You may not, except with our express written permission, distribute or commercially exploit the content. Nor may you transmit it or store it in any other website or other form of electronic retrieval system.
Contents published under the "Creative Commons" license are marked as such. They may be used according to the specified license conditions.
In short: read, quote with link and of course link the website.