Red Giant Star - Book Series
How would the future look like?

Red Giant Star - Story; a book series about a future that is by no means secure and conflict-free. I have attached great importance to plausibility and tried to avoid exaggerations of any kind, which is not easy if curiosity and tension are to remain. Genre: Science Fiction.
goodreads.com/author/show/18922838.Konstantin_T_Salmann 
Game PC
Because of Corona Virus in 2020 I have had way too much time. And a game to my book series has been created.
 This version is free. 
Downloads:
Red Giant Star (Game)
Version 6.28
Windows 7, Windows 10 (64-Bit), DirectX 11/12.
(Soon also Apple iOS)
Proprietary
Wednesday, 19 May 2021 20:01
English
6.02 GB
258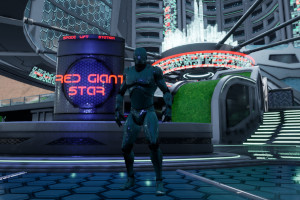 Red Giant Star - Volume 3
| | |
| --- | --- |
| | Chapter 1 ... |
The sequel to Volume Two is in progress and will be published in early 2021.